RCC holding a Gate Meeting regarding the Focus on HSE, Quality, Production and Team Working of 2020
Date Posted: Jan 05, 2020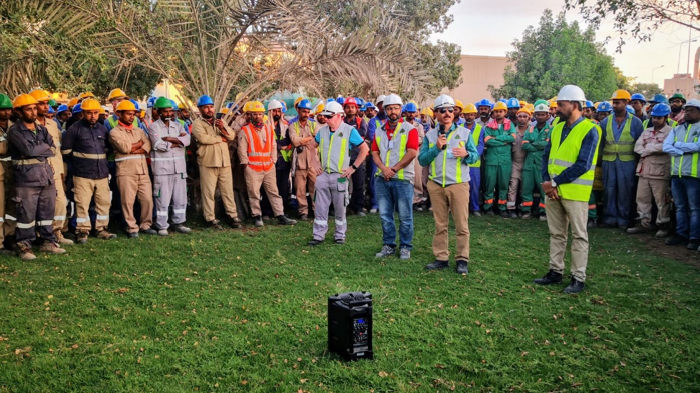 RCC has recently held the gate meeting organized by HSE Department, at the company, in the presence of the Plant Manager and number of the Company staff and workers. The meeting has discussed several issues, including HSE, Quality, Production and Team Working.
The Plant Manager discussed the Opening Address which is 2020 Focus on HSE, Quality, Production and Team Working. Then there were a discussed about HSE Topic which is Real Life Experience, where the Contractor discussed his accident experience. As well, there were a brief discussion about the Quality, where they gave a brief overview of certification and new market opportunities.
The Gate Meeting now is being moved away from only HSE Topics and focusing on other plant topics the forum now is used to share the information internally, communicating good points and improvement areas. This has been a very positive start to 2020.