Raysut Cement Company Scoops awards at Oman & GCC Best Employer Brand Awards 2020
Date Posted: Dec 06, 2020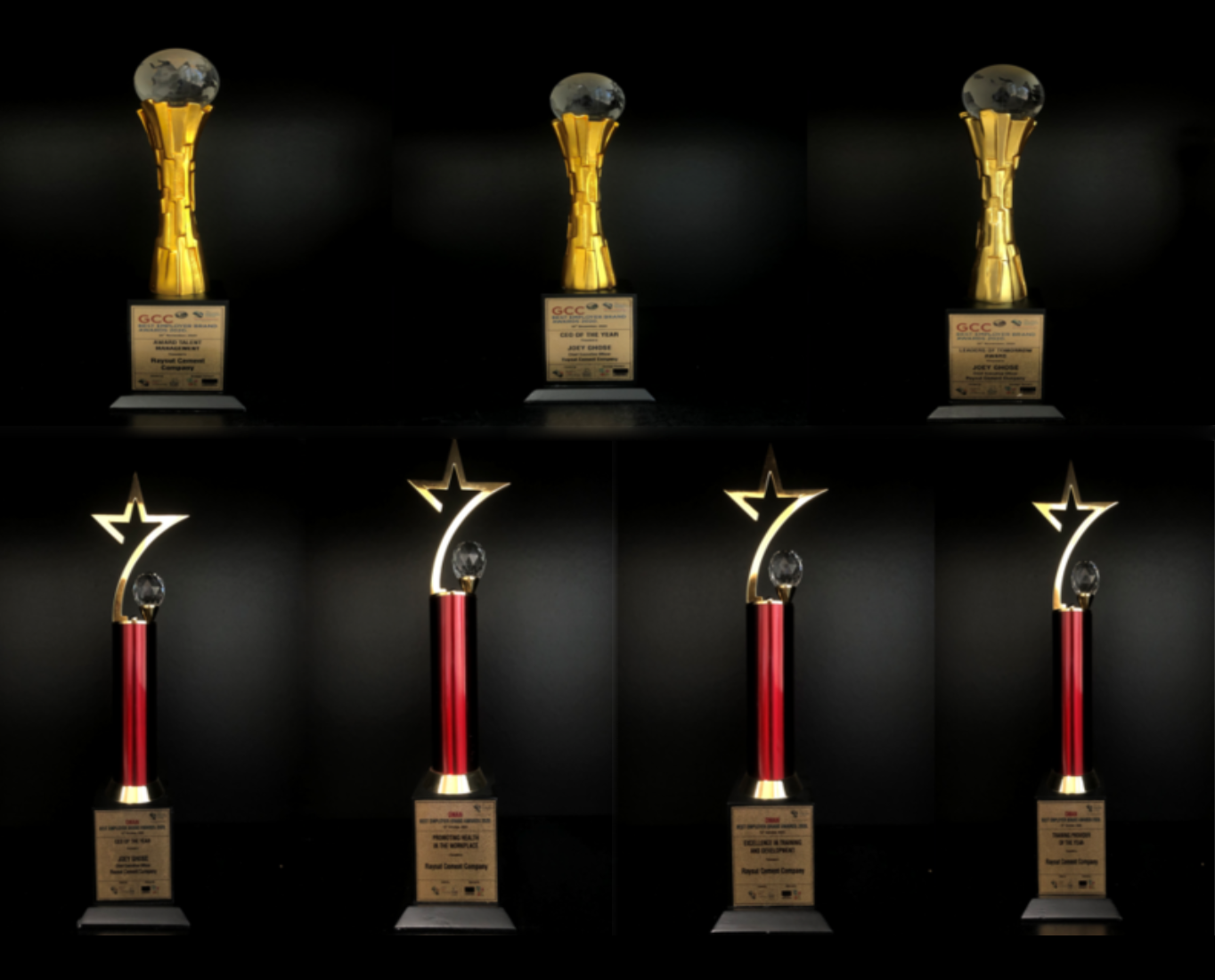 Raysut Cement Company (RCC), Oman's largest cement manufacturer scooped seven awards at two Best Employer Brand Awards, one focused on Oman companies and the other on GCC corporate entities.
In a statement, RCC, the Muscat Stock Market-listed company, and an emerging global cement player said it won the `CEO of the Year' honour for the company's Group CEO Mr. Joey Ghose, at both the Oman Best Employer Awards 2020, held in October and GCC Best Employer Awards 2020 held in November.
RCC said the awards reinforced the company's excellence across leadership, health and safety, technology, training and talent management. Both the awards were presented at virtual events held by the Employer Branding Institute, a global body which has been recognizing exemplary branding, human resources and leadership every year.
The awards RCC picked up at the Oman Best Employer Brand Awards included recognitions for `Promoting Health in the Workplace,' `Best Use of Technology for Training,' and `Training Provider of the Year' award. At the GCC Best Employer Brand Awards 2020, RCC won Award for Talent Management and Leaders of Tomorrow Award.
Mr. Salim bin Ahmed bin Alawi Al Ibrahim, Acting Deputy Group CEO, who received the awards on behalf of RCC thanked Sultan of Oman His Majesty Sultan Haitham Bin Tariq Al Said, Oman Government and its supporting bodies, Board of Directors of RCC, Executive Management, and staff of RCC group in building the success story.
He also congratulated the award organizers for their endeavor in promoting corporate excellence and thanked them for recognizing RCC as one of the best companies in Oman. Speaking on behalf of Mr. Joey Ghose, he said that RCC has emerged as an Omani multinational company now.
"We operate beyond Oman - in the UAE through our subsidiary Pioneer Cement Company SAOG, in Yemen through associates and in East Africa through trading offices as well as new investments. We have also invested in Georgia and have recently acquired a terminal in Maldives too. We will be expanding further and will be present in different parts of the world supporting infrastructure development in various geographies with Omani clinker and cement," he said.
"Last year RCC acquired Sohar Cement Company and we believe that our success lies in our highly motivated, skilled, and trained employee who delivers the best quality we are known for,' Mr. Salim said.
RCC has regularly trained Omani employees through on-the-job as well as by sending them to foreign countries to upgrade their skills. "We build a healthy ratio of local and expatriate employees and nurture an open environment for learning and development of each member of the RCC family," he added.
RCC group has a current output capacity of 6 million metric tonnes of cement and the mission is to increase it to 10 million by 2022 and scale up to 22 million tonnes in the near future.
RCC supports the Institutes of Higher Learning and undertakes training of their students and help them get practical hands-on experience. It is also active in community intervention with the recent instance being a donation of RO 500,000 to the Ministry of Health to tackle the challenges of COVID-19.
"RCC is under transformation and on a journey to scale new heights and to work towards the interest of its investors, financial institutions, the community it operates, and its employees," Said Mr. Salim, adding that the winning of the awards was a continuation of recognitions RCC has begged over the years.
Some of these past honours include the eight cups it won in the competition of H.M. Sultan Qaboos. The company also won several awards in 2019, including `The Golden Europe Award For Quality and Commercial Prestige' in Berlin, Germany, and also two distinguished awards - `Building and Construction Product Leadership Award 2019' and 'Most Preferred Brand By Construction And Real Estate Sector' at Cements and CSR Leadership Award 2019. It also won the Best Corporate Social Responsibilities Practices award at a ceremony held in Muscat.
In 2018, the company won the green era award for sustainability in addition to the Oman's Most Trusted Brand Awards in Oman.
Winning these awards is a result of the continuous efforts of RCC to enhance its role as socially responsible Omani establishment, supporting communities through various initiatives, humanitarian programmes and philanthropic activities.