Inauguration of Public and Private Sectors championship, RCC team beating educational team at the start of the Championship
Date Posted: Apr 18, 2019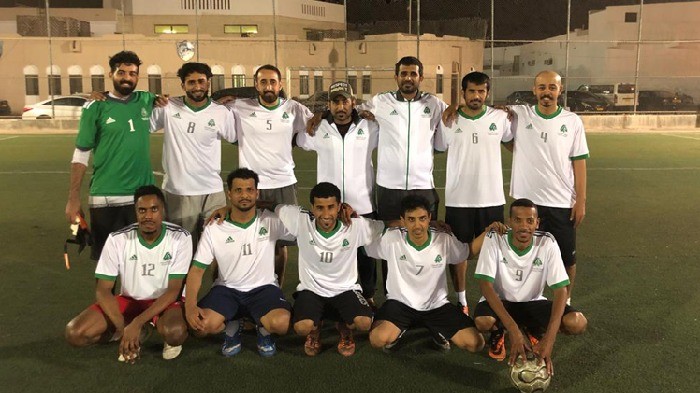 As a part of the sport events and activities, the public and private championship has been inaugurated, where 16 teams from the public sector and private sector were competing. RCC team has won at the start 2-3 competing the educational team in a very hard Marathon match. The goals were scored by Ahmed Al-Amri, Ayman Bait Maquis and Ali Ba'Omar.
The participation aims to entertainment to be enjoyed by all public and private sectors. It also aims to show, how the Company cares about the individuals.
Mr. Hafeedh the team manager, has thanked the team members for their great efforts made and the high spirit of the players characterizing the sophisticated sport features, which the player must enjoy.
One of the aims to be shown by the participation, is the great sophisticated behavior and manner. Through the participation, the players give the good example for others.
The team has consisted of Mikhsar Ba'Omar, Mohammed Al Barami, Ibrahim Salah, Alawi Ba'Omar, Naif Al-Barami, Haitham Al-Nabi, Ayman Khamis, Ahmed Al-Amri, Ali Suleiman Ba'Omar, Saeed Al-Shanfari and the team administrator Ahmed Al-Ibrahim.