As a part of the Company Strategic expansions, RCC has acquired the Sohar Cement Factory shares and increased its production capacity to more than 4 Million tons per annum
Date Posted: May 19, 2019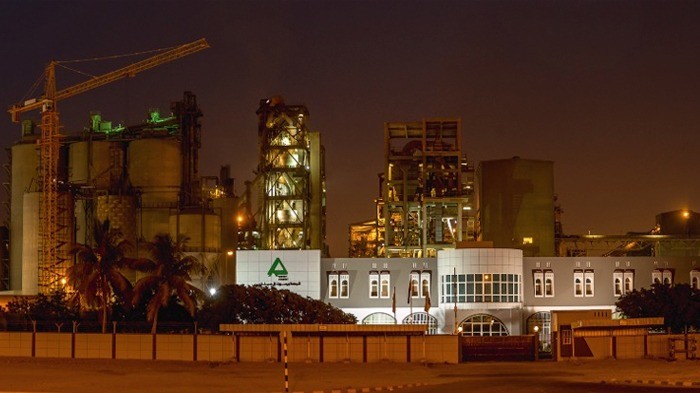 RCC Chairman B.O.D has declared to the local press, the signing of an agreement is a part of the planned expanding plans and visions during the coming period and to assure its increasing productivity at the region.
On Sunday evening, 19-5-2019, a ceremony of an agreement signing regarding the acquisition of Sohar Cement Factory's total shares by RCC has been held, at a purchase value of US $60,000,000. For more information about such transaction, Shaikh Ahmed bin Yousuf bin Alawi Al-Ibrahim, the RCC Chairman B.O.D has declared to the local press that "RCC as the major cement producer in the Sultanate, works according to studied plans and strategy".
The B.O.D has decided that, during the coming period qualitative processes should be achieved to enhance the Company's position on one hand, and to increase our shareholders benefits on the other hand. Actually, we have our clear vision and studied plans through sequence of steps, as you can see, this celebration is the fruit of the successful efforts. Whereas, the production of Sohar Cement Factory estimates at 1.7 Million tons per annum. It serves the Sultanate market in general and the North of Sultanate markets in particular. It will enable the company to increase its local production to more than 4 million tons per annum. The Chairman B.O.D added that "It also aims to complete the amended company strategy to export clinker to the region neighboring the markets supplied by the company in East Africa. Whereas, RCC has been considered as one of the major companies exporting clinker to East Africa Markets".
During last quarter of the year, it exported more than 300,000 tons of Clinker from its main cement plant at Salalah. Let it be known that, our B.O.D has a strategic plan to expand our business all over the world. By such ambition, we will be the best representative of our beloved country Oman, under the blessing renaissance and the wise leadership of H.M. Sultan Qaboos bin Saeed.