RCC receiving the best trading brand award, according to the, Building and Real State sector – Cement and the best Company Social responsibility practices
Date Posted: Sep 08, 2019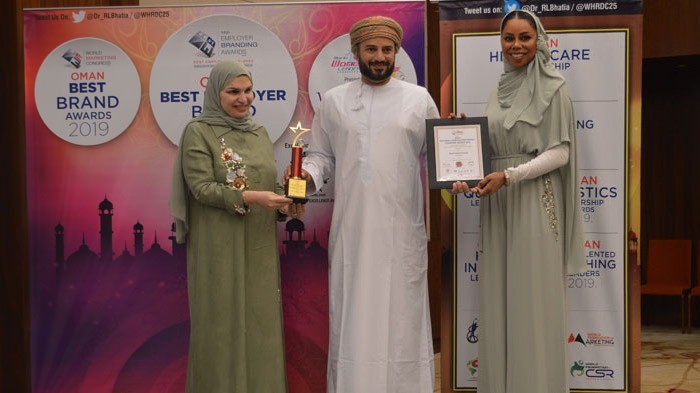 RCC has obtained the two best trading brand award as per the building and real estate sector Cement, and the best Company for Social responsibility practice at the ceremony of the award of Omani headquarters organized by CMO Asia International Consulting specialized in Marketing researches and measuring of Company's performance at the level of Asian Continent at Crowne Plaza Hotel – Oman Centre for Galleries and Conference.
This award winning is a continuation of a service of awards and certificates obtained by the Company over the past years. RCC has obtained eight cups in the competition of H.M. the Sultan for the best five factories.
The company has won a number of awards in September last year. It won award of green era regarding the sustainability field at the ceremony held in Rome, the capital of Italy, in addition to award of the most trustworthy brand in Oman in October last year, as well as the Golden European award for the quality and commercial prestige at the ceremony award held in Berlin-Germany in last July.
The winning of two distinguished awards, "The best trading brand, as per, building and real estate sector-Cement" and "Best Company for Social responsibility practices" has been a fruit of the great efforts made by the BOD and the executive Administration as well Company staff and the trust put in the Company by the investors and customers.
The company enjoys a great reputation in the international Market. RCC has become a trading brand, which means the quality and full commitment with a wild range of high quality products.
These awards are a result of continuous efforts to enhance the role of the company as an Omani establishment socially responsible. The company always seeks to support the different categories of the community through the various initiatives, which aim to develop the community and also support human programs and charity projects committed to the social responsibility and community service.