The Ministry Of Social Development honoring RCC
Date Posted: Apr 15, 2019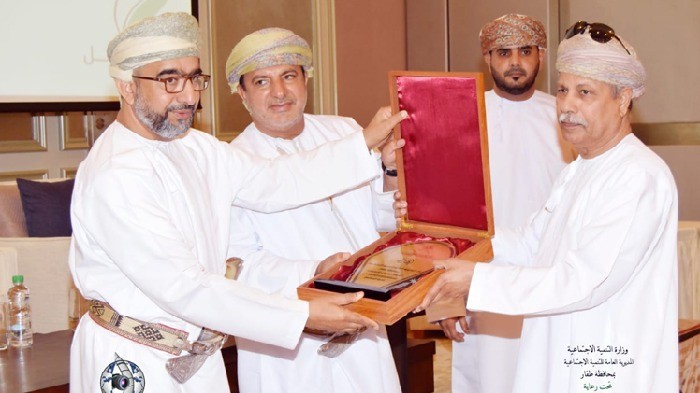 As a part of Omani women's associations gathering, which was held on Monday 15-04-2019, the Directorate General of Social Development has organized the association gathering at Millennium Hotel Salalah, under the auspice of H.E. Dr. Yahya Bin Badr Bin Malik Al-Mawliya, the undersecretary of the Ministry of Social affairs. RCC Company has been represented in such an event by Mr. Ahmed bin Salim Al Tamimi-Chief of HR & Administrative affairs officer and Mr. Mohammed bin Ahmed Al-Ibrahim-Senior Manager of Communications in addition to Mr. Hafeedh Omar Al –Hadi – Assistant Manager of Communications.
The session discussed and presented the voluntary works and their impact on the local community. At the end of such an event, appreciating the efforts made by RCC, and the works achieved throughout the years, as well as the real partnership, and the Company interest taken regarding the handicapped, the gathering honored RCC in coincidence with the expecting opening of the hydrotherapy Center project for the Disabled at Al-Wafa Social Centre-Salalah, which is one of the projects funded by Raysut Cement Company.
Mr. Ahmed Al Tamimi has declared that, the partnership between RCC and health and educational sectors is a strategic one to serve the community, and to achieve the objective given the priority regarding the local concern.